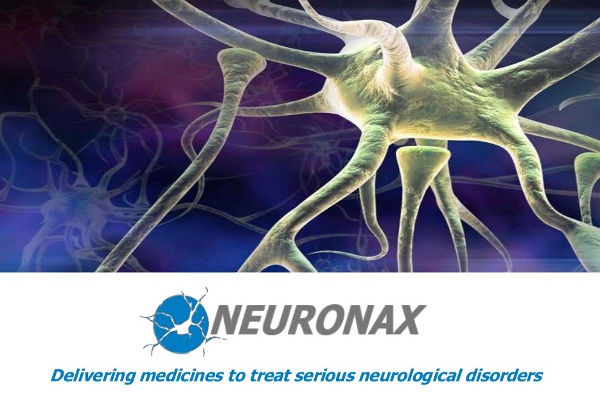 Goal of this projet
NEURONAX is raising funds to finance their first clinical trial.
Funds will be used by NEURONAX for:

Financing the Phase I/II clinical trial of NX210,
developing a second candidate drug along preclinical trials in order to obtain proof-of-concept in neuro-degenerative diseases treatment,
reinforcing their expertise in preclinical and clinical developments.
The company
NEURONAX is a biotechnological company developing innovative candidate-drugs supporting neuroregeneration enable to restore function in case of traumatic or severe degenerative disorders of the central nervous system (CNS), and thus to improve the quality of life of patients.
NEURONAX is focusing its first development efforts on spinal cord injuries (SCI), a disastrous condition without efficient treatment option available. Preclinical research has shown that NX210 is able to rescue neurons from cell death and to stimulate the regrowth of nerve fibers leading to improve functional recovery in spinal cord injuries.
More info on company's site:
http://www.neuronax.com
The financial investment
Stage: Early.
Scope of application: Spinal Cord Injury.
Total of funds raised: Approximately €1M.
Percentage: goal of €10K will allow the acquisition of approximately 0.4% of company shares.
Note: this represents only FundMyMR's opinion and only represents a judgement in order to help qualifying the impact of your donations. This does not represent financial advice in any respect.
0 donors
0.00 EUR
Pledged on Goal: 10,000.00 EUR
Donation closed
0%
---
Donate: 10.00 EUR
0 donors
---
Donate: 50.00 EUR
0 donors
---
Donate: 100.00 EUR
0 donors
---